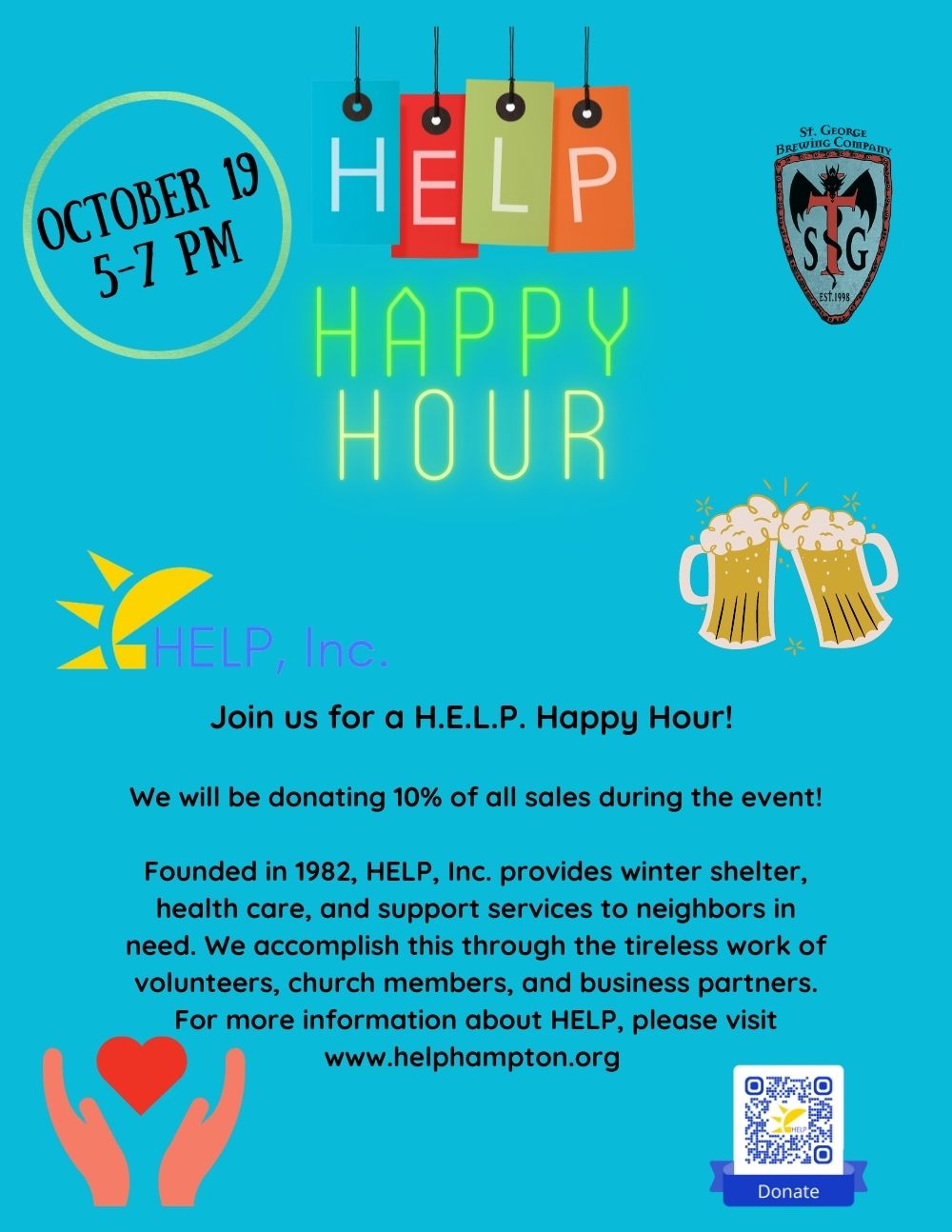 HELP Happy Hour
Join us for a H.E.L.P. Happy Hour!
We will be donating 10% of all sales during the event!
Founded in 1982, HELP, Inc. provides winter shelter, health care, and support services to neighbors in need. We accomplish this through the tireless work of volunteers, church members, and business partners. For more information about HELP, please visit www.helphampton.org
This is a wonderful opportunity to give back to the community and enjoy some tasty brews and bites!